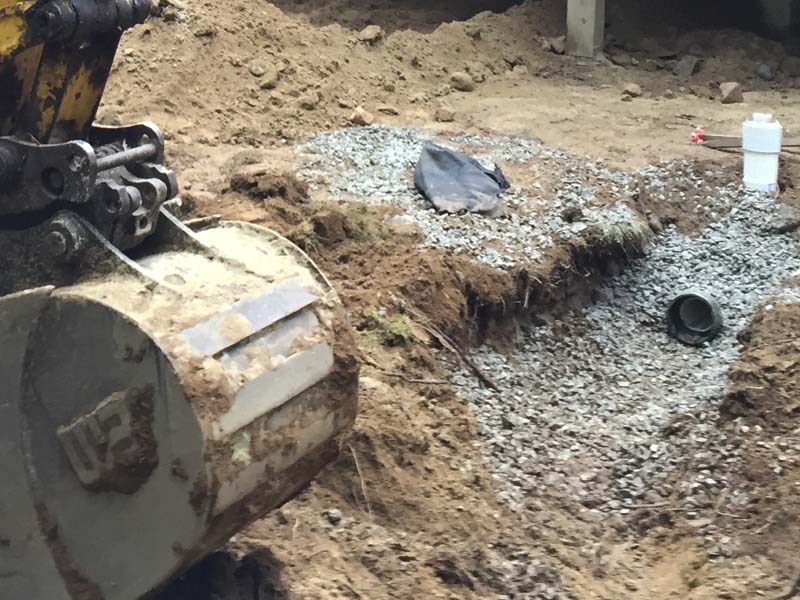 Inspection Service
Massachusetts Title V Law dictates that a comprehensive inspection of the septic system be done at transfer of ownership of all properties not hooked up to the municipal sewer service. This Title V Inspection must be conducted by a Certified Title V Inspector, who must inspect and document the condition of the septic system at the time of the inspection. The inspection involves locating, exposing and inspecting all system components (tank, pump and pump chamber, distribution box, leaching area etc.) for their condition and functionality. A report is then filed with the Board of Health based upon guidelines as set forth by the MA DEP. The results are given as a pass, a fail, or a conditional pass (requiring a component repair to correct the condition). A passing Title V is good for two years, or, if pumping is completed annually ( before the anniversary date of the Title V) it extends by another year and is good for three years. Call today to set up an inspection of your septic system.
Symptoms of Septic System Failure
In this video, our owner Bill Rodenhiser performs a Title V Inspection and explains warning signs of septic system failure and how it affects your home.
CONTACT US TODAY
Over Thirty Years Of Septic Installation, Repair, And Inspection Experience.