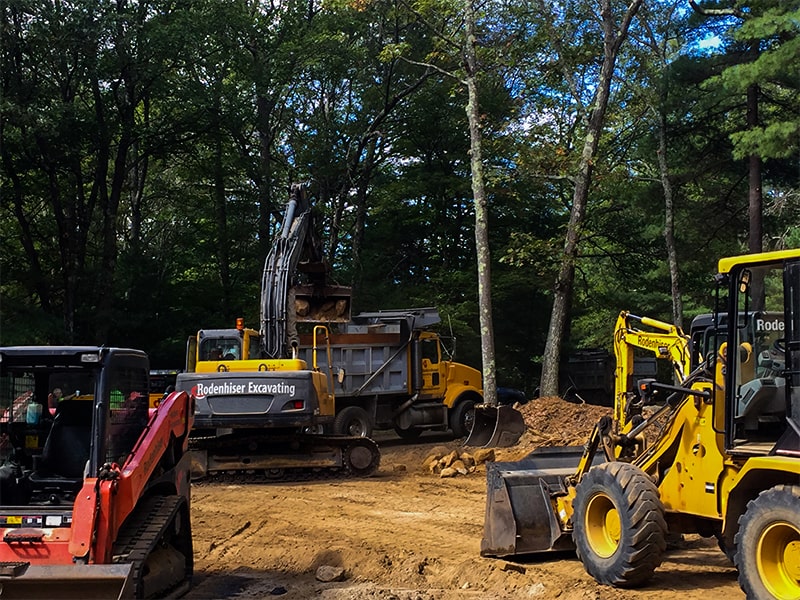 A Full-Service Company
Rodenhiser Excavating, Septic & Drains and Builders is a family-owned and operated company of dedicated, hardworking and expertly trained professionals providing customers with the highest level of service and workmanship. We have the knowledge and resources to deal with multifaceted situations, allowing us to get things done right, the first time. We work with clients to determine the exact nature of their problem before offering solutions. We pride ourselves on our ability to consider all the variables associated with a particular circumstance in order to provide recommendations that offer you the greatest value. For over 90 years, Rodenhiser's main constant has been an uncompromising level of attention to detail and exceptional customer service. Find out more about our various service branches and our history below or contact us today to make an appointment.
Providing expert service in; septic system maintenance, design, repairs & installations, Title V Inspections and drain cleaning. We use high tech video pipe recorders to locate issues and determine service options. Visit our Septic & Drains page to learn more about our leach field Waterjet TM cleaning service.
Offering Full Site Excavation Services to develop or prepare your land for building including; land clearing, stump removal, foundation excavation, water and sewer line repair/replacement, drainage systems, septic installations, grading, retaining walls, ledge and boulder removal, demolition and more. Visit our Excavation page to learn more or call today to get started on your excavation project.
Customer Testimonials
"This scope of work is very detailed and Bill and his team explained every detailed step of the job. Paula and the office crew were also extremely polite and answered all of our questions and put us at ease… If you need this type of work done, this is the team. We could not be happier with the job and very happy that we have a new functioning septic system!"
"Rodenhiser Excavating has been performing snow plowing, de-icing and snow removal services for our [plaza] and has been recently rewarded a renewal of our contract for the upcoming snow season… As property manager of this site for the last four years, we have been very pleased with the services performed and their response time."
"Now that our new septic system is installed, it is evident the quality of work done by Rodenhiser Excavating." … "We would not hesitate to recommend Rodenhiser Excavating for any excavation/septic project. Your services were very much appreciated."
"My wife and I want to thank Ken for being curteous, helpful, informative, and performing the job well. You normally do not final all 4 traits in your business."
"We have been using your service for years and are extremely satisfied with the performance!"
"Thank you for all of your help. It is a pleasure working with the Rodenhiser staff!!"
"I just wanted to thank Rodenhiser Excavating for doing such a terrific job installing our new septic system. We were very impressed at how smoothly and professional everything went. I will highly recommend you to my neighbor and to everybody else I know who would need a new system."
"Rodenhiser Excavating has been performing snow plowing, de icing and snow removal services… As Operations Manager I have been pleased with the services performed and the response time of the crews. I can assure you that they are capable of continuing to perform these same services…"
"For over 20 years I have been affiliated with Rodenhiser Excavating in an independent engineering and land surveying capacity. Their work has always been above average and consistent in regards to methods of construction and attention to detail. On the more complex projects, my time spent inspecting and checking their work for construction compliance with plans and specifications is less than most all excavating contractors because Rodenhiser excavating holds and maintains a high quality of workmanship."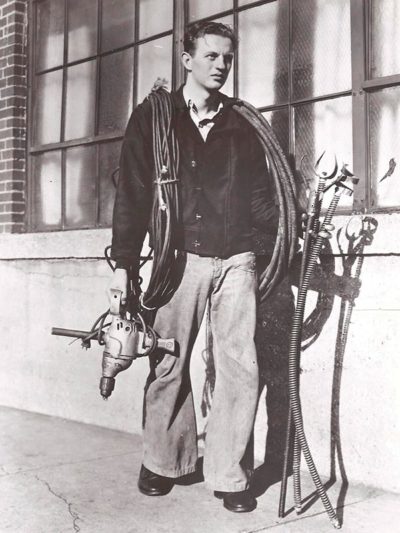 A History of Craftsmanship
The Rodenhiser Family has been serving Massachusetts communities since 1928. The company has a steep heritage in the service business. Richard Rodenhiser was the original founder, and grandfather of the current owner, Bill Rodenhiser. Richard's son, Allen, took over the business and continued his father's work for many years. Under third-generation owner, Bill Rodenhiser's, leadership the business has transformed into a full-scale excavating, septic & drain cleaning, and building company. The core values of quality work and exceptional customer service have remained our focus and will continue for generations to come.