Rodenhiser Earth Products & Materials
Rodenhiser is committed to environmentally friendly and sustainable practices and, whenever possible, reuses and recycles materials. We operate our own onsite, permitted, transfer station allowing us to process raw loam, ledge, dirt, stumps and tree debris. We produce our own premium blend of screened loam. We have historic granite steps, stepping stones, wood chips, wall stone, and more available in our yard or delivered to your home or job site. We also offer demolition and trash disposal services for contractors and homeowners. We have a 10 cubic yard minimum for delivery, and generally limit bulk stone ordering to contractors. Please call to see what products and disposal services are currently available.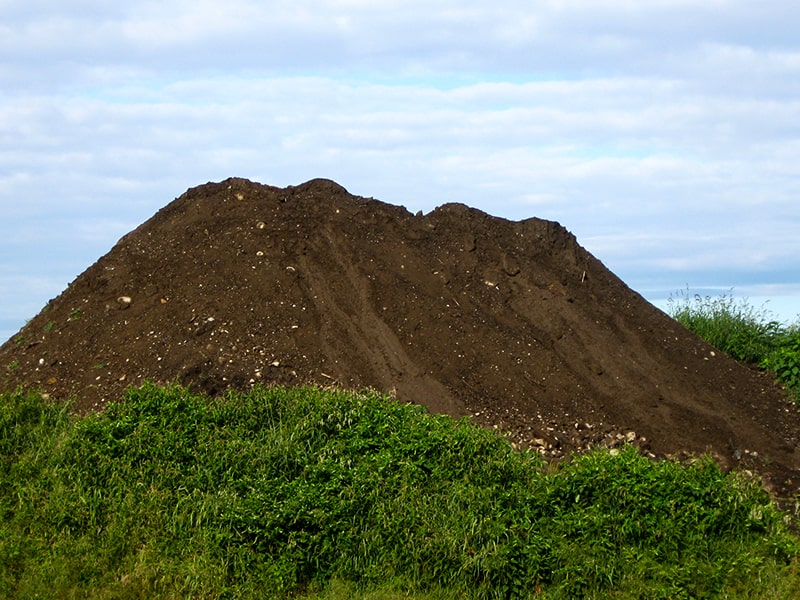 Screened Loam & Fill
We carry a wide variety of high-quality materials for your landscaping projects. From our own blend of premium screened loam to stone, dense grade, screened fill and ordinary fill. Give us a call to see what we currently have in stock.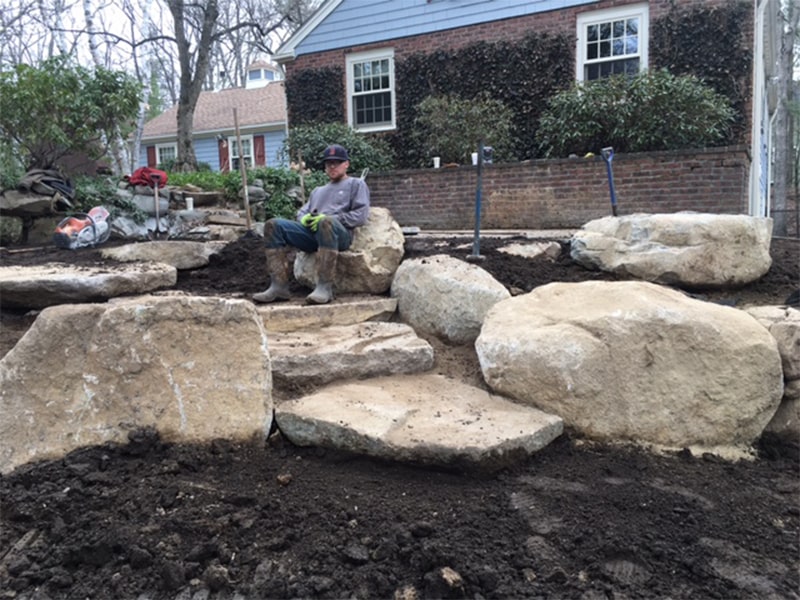 Historic Boulder Walls, Granite Stairs, Boulders, Wall Stone, Rock Seats & Tables
We have a supply of boulders, stepping stones and Historic Granite available for your landscaping projects and are experts in creating one of a kind pieces that will wow your friends and family. Imagine the feeling of relaxation and enjoyment when sipping your morning coffee from your rock seat & table by the side of a beautiful garden waterfall or pond. If you're completing a project such as a retaining wall, driveway, garden, or water feature, we may just have what you need. Visit our gallery to see more of what we can do!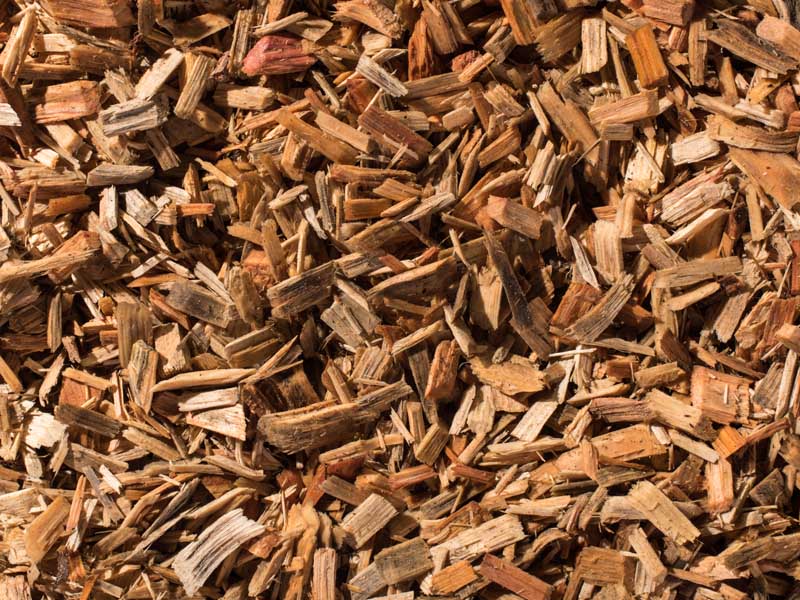 Wood Chips & Mulch
We often end up with extra woodchips and mulch from our larger operations and make this available for customers. Call us today to see what we have available and you can pick it up or even have it delivered.